OPW is a global leader in fluid handling, management, monitoring and control solutions for the safe and efficient handling of fluids from the refinery to the commercial and retail points of consumption. This includes; loading systems, rail and transport tank truck equipment, tank gauging, fuel management systems, valves, fittings, underground and above ground storage tank equipment, spill containers, overfill prevention devices, secondary containment sumps and flexible piping, commercial and retail fueling dispensers and electronic POS systems, swivels, breakaways, and nozzles for virtually all fuel types, including LPG, Hydrogen and CNG. OPW also designs and manufactures touch-free and friction car wash systems. OPW has 3,850+ employees with manufacturing operations in North America, Europe, Brazil, China and India and sales around the world.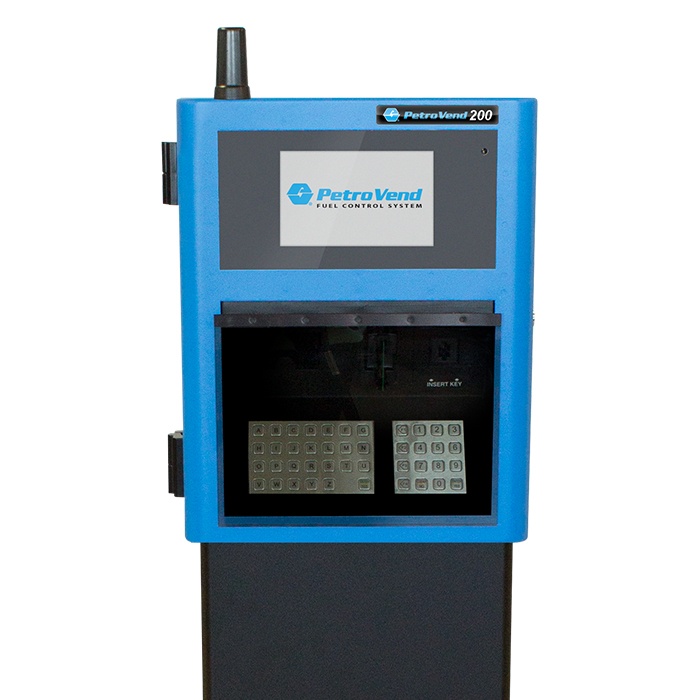 The future of fuel control is here. The PV200 is versatile, user-friendly, durable, easy to service, economical, and future-proof. The PV200, in conjunction with OPW's FSC3000™ Fuel Site Controller, leverages OPW's long history of innovation in fuel management to provide advanced 24-hour fuel control to unattended commercial fleet fueling operations, big or small. The PV200 simplifies fuel management for a wide variety of commercial applications including trucking, school transport, government, military, industrial and business operations.
Engineered with scalability in mind, the PV200 is a future-proof fuel island terminal that provides fleet managers flexibility for changing needs.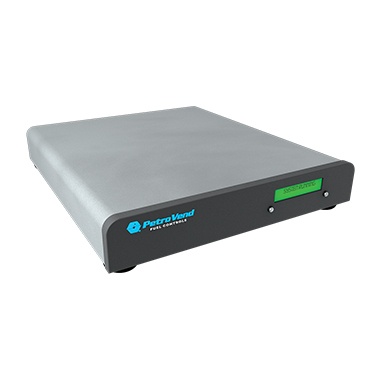 OPW's FSC3000™ is the most comprehensive fuel site controller for fleet-fueling or petroleum marketing applications. The FSC3000 tracks and reports fueling transactions by driver and/or vehicle and interfaces with a variety of authorization and commercial fueling networks. The FSC300 has the ability to control up to 12 FITs or dispenser terminals with a maximum of 32 hoses per site, set limits on specific vehicles regarding fuel type and quantities purchased. It can control fuel dispensers that have mechanical or electronic pumps and set price discounts for loyal customers, as well as authorize transactions according to dollar limits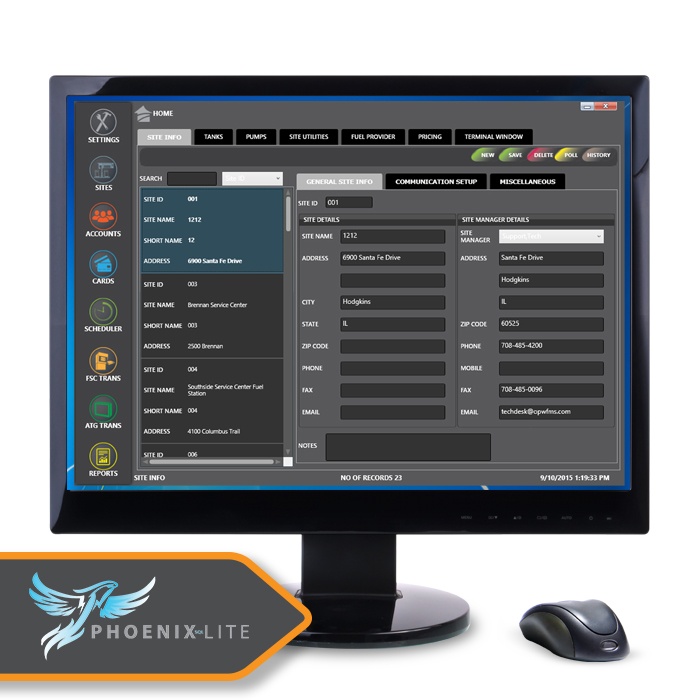 Phoenix SQL Lite™ PC-based software leverages Microsoft SQL Express to deliver comprehensive site reconciliation and powerful data management capabilities from a user-friendly Windows® interface. Phoenix SQL Lite has all of the features of Phoenix SQL, but as a standalone Windows application (as opposed to a web-based application) it is designed for single-user operations.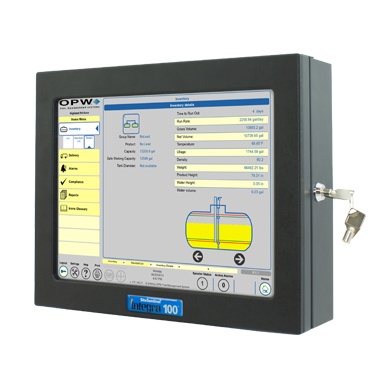 The SiteSentinel® Integra 100™ console provides complete tank monitoring, inventory management and environmental-compliance testing through the incorporation of the latest computer technology, which allows users to view data remotely from anywhere in the world.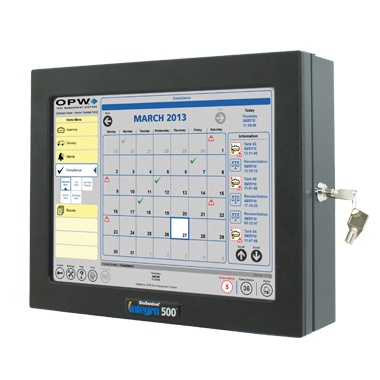 The SiteSentinel® Integra 500™ tank gauge offers the industry's most comprehensive tank monitoring capabilities including inventory management, environmental compliance testing and remote access to real-time inventory data.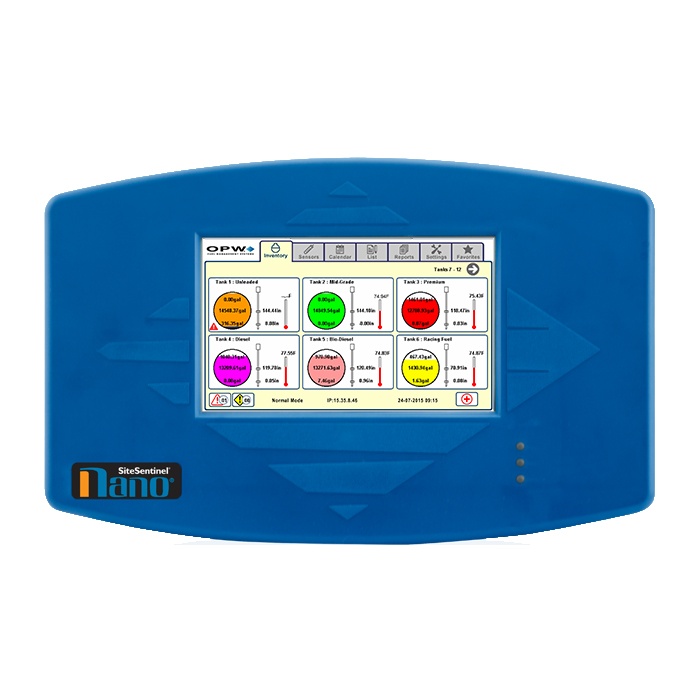 The SiteSentinel® Nano® tank gauge provides inventory and compliance monitoring to retail and commercial sites that is simplified, full-featured and cost-effective. OPW's Mixed Multi-drop Technology significantly reduces wiring and installation costs by enabling probes and sensors to be run back to the tank gauge on a single wire, and offers the ability to monitor up to 12 probes or 24 smart sensors in any number of combinations. The Nano's intuitive color touchscreen and simple data display settings provide convenient on-site access to real-time inventory and alarm data, while the gauge's remote access allows users to control the gauge from anywhere, making the Nano one of the most user-friendly tank gauges in the industry.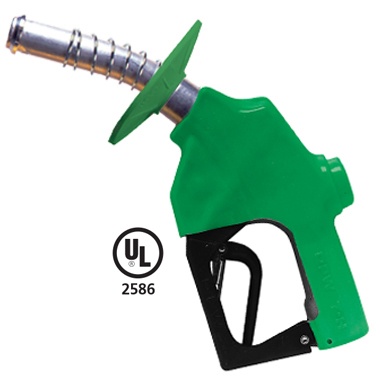 OPW is the global leader in Dispensing Products and Hardware. Product offerings include a wide array of conventional, vacuum-assist, balance vapor recovery and manual dispensing nozzles, breakaways, hose swivels, and swivel breakaways.